Storm-battered
New South Wales
communities are facing a major cleanup after yesterday's wild weather, with a warning of more severe conditions today.
Large parts of the state were lashed by hail and torrential rain last yesterday, with a tornado that targeted a regional town.
The State Emergency Service responded to 456 calls for help overnight and that number is likely to rise through today.
NSW Fire and Rescue Supt Scott Dodson told Today that clean-up operations are continuing today.
He said shoppers were lucky to escape uninjured at Westfield shopping centre in Mt Druitt, in Sydney's west, after the roof partially collapsed during the storm.
"I look at that vision and you think woo wow how did everyone get out alive … you've got the electricity" Mr Dodson said.
"You have the electricity in there as well, plus all the stuff falling. They were very lucky to survive this one."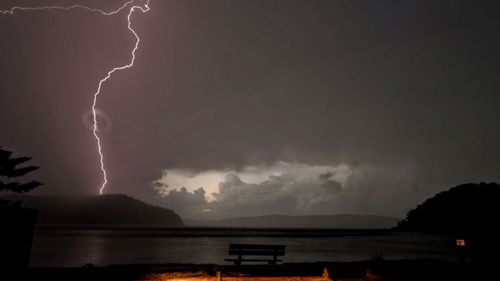 Shoppers were evacuated as hail fell through the ceiling at the Best & Less store.
Several customers were still inside, and one shopper even slipped on the water on their way out the door.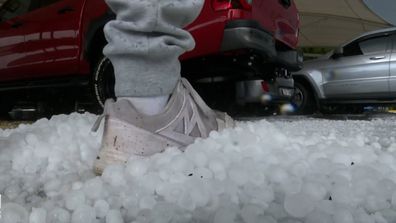 Hail centimetres thick as NSW smashed by huge storms
Structural engineers have been onsite assessing the damage. The shopping centre had only reopened three days ago after lockdown.
A spokesperson from Westfield Mt Druitt said no one was injured.
And overnight a tornado hit the NSW country town of Armidale, with footage showing the twister circling over properties.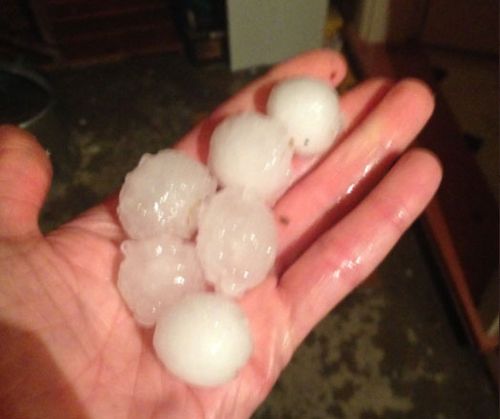 It struck just after midnight and tore rooves off houses, brought power lines down and even upended cars.
Residents posted images of golf ball-sized hail stones that fell during the storm.
Mr Dodson said emergency crews are heading to Armidale today.
"A lot of damage up in the Armidale area overnight. Fire & Rescue is working with SES up there.
"We have just formed some strike teams to go out there and assist the community in there and assist the community in the clean-up."
The worst hit suburbs in Sydney were Penrith and Mount Druitt but the extreme conditions also stretched north to Newcastle and the Central Coast.
And on the NSW South Coast, Nowra has copped 74mm of rain in the past 24 hours much.
The extreme conditions extended as far south as Victoria.
Hail fell across north-west Melbourne and it was so thick residents even made snowmen from it.
Elsewhere in Victoria, there was flash flooding in Geelong and Gippsland in Traralgon.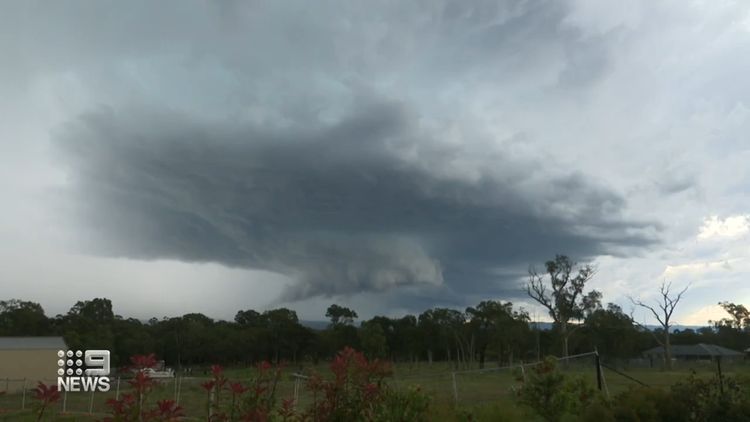 The Bureau of Meteorology says the weather system has been weakening but there will be strong wind and heavy rain across later today.
There will be localised thunderstorms expected in the east and a flood warning remains for central Victoria.
This morning the Bureau of Meteorology is warning there will be more severe storms across NSW in the coming hours.
They are likely to produce damaging winds and large hailstones in the warning area over the next several hours.
Locations which may be affected include Lismore, Ballina, Casino, Kyogle, Yamba and Maclean.
Source link