[ad_1]
A fugitive who escaped from a NSW prison and remained at large for almost 30 years has had two months added to his original sentence, with a court hearing that he is likely to be deported when he is finally released.
Darko Desic, 64, had served about 15 months of a 2 year and 9 month sentence for cannabis cultivation when he used a hacksaw blade to cut the bars on his cell at Grafton correctional centre sometime on the evening of July 31, 1992.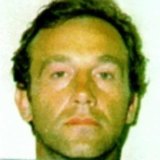 He went to an external shed, where he found bolt cutters, cut a hole in the prison's boundary fence and escaped – building himself a life on Sydney's northern beaches over the next 29 years.
In September this year, when his work dried up due to the COVID-19 pandemic, Desic found himself homeless and living in sand dunes. He decided to finally turn himself in to police.
Desic made full admissions as to what he had done, and police conceded that if he did not surrender himself "he may not have ever been detected".
On Thursday, Magistrate Jennifer Atkinson sentenced Desic to an additional two months in prison, on top of the remainder of his original sentence, citing his contrition, remorse, and the assistance he had provided to police.
Ms Atkinson accepted that Desic had been rehabilitated in the last 29 years, and had no other matters on his criminal record before the two counts of cannabis cultivation or afterwards.
"But for handing himself in, the police would have had no idea where he was or what had happened," Ms Atkinson said. "These are factors that count strongly in his favour."
Desic told police that his escape was due to a fear he would be deported to his native Yugoslavia, where he had evaded the required military service.
[ad_2]
Source link