[ad_1]
Brunswick: A Georgia prosecutor told a jury that the three white men on trial for the killing of Ahmaud Arbery wrongly assumed the worst about the black man when they chased and shot him as he jogged through their neighbourhood in February 2020.
"A very wise person once said, 'Don't assume the worst of another person's intentions'," prosecutor Linda Dunikoski said on Friday (local time) in her opening statement, in which she described the defendants threatening Arbery with deadly violence.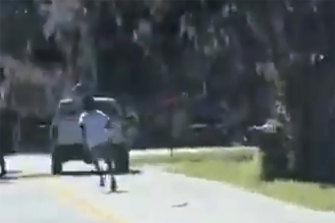 Gregory McMichael, 65, his son Travis McMichael, 35, and neighbour William "Roddie" Bryan, 52, have pleaded not guilty to charges of murder, aggravated assault and false imprisonment, and face life in prison if convicted on the most serious charge.
Prosecutors say when the defendants saw a black man on a Sunday afternoon jog through a mostly white neighbourhood, they mistook him for someone fleeing from a crime.
The men's defence lawyers say they were justified in trying to detain Arbery under a citizen's arrest law that was codified during the Civil War. That law was later repealed amid outrage over the killing, which spurred nationwide protests after mobile phone video emerged more than two months later.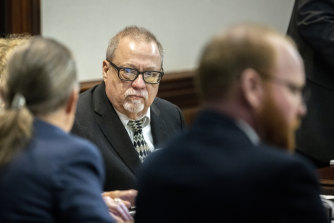 "All three of these defendants did everything they did based on assumptions," Dunikoski said as she showed videos of Arbery's final minutes.
"They made decisions in their driveways based on those assumptions that took a young man's life, and that is why we are here."
She told the mostly white jury in Glynn County Superior Court they would see Arbery's Nike running shoes, their tread almost entirely worn away because he was such an avid runner.
[ad_2]
Source link